Leadership trends
Effective leadership skills have never been so much in demand as they are in the face of worldwide disruptions.  But leadership skills for 2020 and beyond are changing.  According to New Zealand's Institute of Management, leadership is in the process of moving away from positional or power-related perspective to a more team-centric approach.
With the world in flux, what essential leadership qualities will help steer organisations safely to the other side?  This article highlights the important leadership skills for 2020 and beyond.
Leadership Skills: Definition and relevance
Leaders must be able to lead the organisation and employees to success.  But they also are dealing with increasing uncertainty.  With organisations juggling new new levels of interconnections, many are shifting to flatter hierarchies.   What's more, as  businesses get impacted by tighter financial markets the post-GFC catch phrase is back, "do more with less".
Regardless of these challenges, the definition of a leader hasn't changed.  They still need to encourage initiative, build a sense of purpose, inspire and empower teams, to deliver results.  But what is changing is the focus on specific leadership skills for 2020 and beyond.  These build on core skills, with abilities to respond to changes in society, business structures, and technology.
The core: Our top 7 leadership skills 
First, let us consider the top 7 core leadership skills relevant today.  The best leaders possess certain timeless and sustaining qualities. Let's examine these leadership styles one by one.
1. Honesty, courage and integrity
Leaders should stand up for what they think is right. High levels of integrity help foster trust among employees and customers alike. In Jon Huntsman's best-selling book, 'Winners Never Cheat', he highlights the value of never taking shortcuts in the game of business.
Honest leaders follow through on promises, speak ugly truths if they need to and err on the side of fairness.
2. Purpose and vision
In simple words, vision in leadership means paying attention to the things that matter the most. Leaders who act on their vision achieve their goals and are not held back by obstacles and hurdles. A visionary leader is persistent, risk-taking and inspires employees to develop a strong sense of purpose.
3. Value-based decision making
Organisations need a leader who makes decisions that align with company and personal values. In this rapidly changing world, the past is no longer an efficient predictor of the future.  Consistent implementation of values help the organisation stay true to what it stands for.
4. Empathy
Empathetic leaders tend to be the most influential leaders as they are able to understand the needs of others. Contrary to popular belief, empathy is not a 'touchy-feely' skill but an attitude of acknowledgement and acceptance.  It takes practice to develop and maintain. Empathetic leadership creates bonds, guides understanding and provides insights into the feelings of others.
5. Humility
Humility may sound counter-intuitive to assertiveness and charisma, but it is one of the most desirable leadership skills. It is not to be confused with subservience or weakness.
Humble leaders appreciate that they may not be the smartest person in the room. Practising humility involves focusing on employee needs first (like servant leadership practices, for instance), listening carefully to feedback and respecting differences in opinions.   [For more information on servant leadership, see our article here.]
6. Resilience
Resilient leaders are those who view setbacks as temporary obstacles that can be overcome. They maintain a strong sense of opportunity during stressful periods and have a stronger sense of self-awareness.
They sustain a positive attitude and are driven to resolve problems by encouraging innovation and robust decision-making.  [For more information on building resilience, see our article here.]
7. Accountability
A culture of accountability makes leaders answerable for their actions, behaviours and decisions. Accountable leaders do not play the blame-game; they ask incisive questions, can identify risks or pitfalls, and seek improved ways to achieve outcomes.
So, Leaders can become more accountable by setting clear-cut realistic goals, expectations, and priorities.
Emerging Leadership qualities for the 2020s 
On top of the 7 core leadership skills, the world is changing and leaders need to adapt.   Consider the work environment in context to the world we live in.  The COVID crisis, global dissent, economic challenges, climate change, and generational divides do impact the work environment.  Equally, demographic shifts in culture and race dynamics mean leaders need new adaptive skills to survive and thrive.
Cultural awareness and a collaborative mindset
Many companies are now hiring remote teams from other countries to keep pace with changing demands. Therefore leaders need to be able to handle employees, customers and other business entities across complex global markets.  They need to control assumptions and not stereotype, and be even clearer with communications.   [For more information on identifying what your unconscious biases may be, see our article here.]
Technical competencies
Information Technology (IT) literacy is crucial as the world of business is increasingly driven by technology.   As such, skills need to go beyond mere ability to use the basics.  Understanding of technical project governance, technology risks and opportunities, and cyber security concepts are becoming a prerequisite .  This enables a modern leader to leverage technology to revolutionise organisational processes and drive company goals.
Innovation and forward-thinking
To remain competitive, businesses need leaders who can use mental flexibility.  This includes promoting creative thinking, encouraging innovation, and thinking system wide.  Including different ways of thinking and decision-making in business is key to innovation.
Emotional intelligence
A critical skill for a high performing leader is how they manage business relationships.  And key to this is having a high emotional intelligence.  Emotional intelligence is your ability to motivate and understand others.  Many experts argue that this may be more important than IQ and forms the basis for superior leadership performance.
[Note: You may also find our article on sought-after management skills useful]
Final thoughts
Good leadership goes far beyond competent management skills.  Powerful leadership is the ability to embrace economic realities, and win hearts and minds to new ways of working.   Innovative, adaptive, and people-focused leadership skills for 2020 and beyond are much needed. While this list may seem exhausting, the key to sustainable leadership development is to focus on improving 1-2 things at a time.  What do you need to work on?
Recommended reading:
FYI: For Your Improvement - MML
Flex: The Art and Science of Leadership in a Changing World – J Hull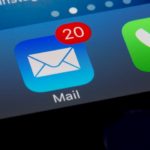 How to write effective work emails Prev post
The most sought-after management skills Next post